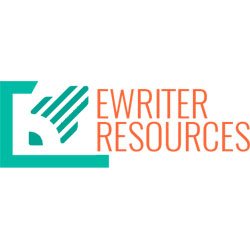 E-writer Resources Newsletter
After studying this business for many years, and learning many things along the way, we feel this week is a great week to share a few of those ideas with you.
This week's E-writer Resources Newsletter topic is:
Strategy and Planning Tips for B2B Companies
Similar to B2C companies, strategic marketing plans are essential to the success of B2B companies. As we're halfway through 2017, businesses will continually be reviewing their performances and planning for 2018's marketing strategies. Below we'll be going through the best tips to get you a long-term strategy that works for your company.
Assess the Situation
With the large amounts of activity that is generally happening, it can be easy to lose sight of your end goal. So, it is imperative to assess your situation regularly. You can do this by ensuring that you continue to have the right buyers kept in your database. Continually analyzing past purchase data, sales and marketing automation data and your CRM data – can help you in identifying all the components in the buying process.
Review Company's Mission
Reviewing your company's goals, vision, mission, and brand can help you get a base to start upon. You can also ask yourselves the following questions.
How can we use the web and social media to gain a market advantage?
What tools can we implement to encourage an ease of use for customers?
How can we provide our customers with a service to compete with the ones of our competitors?
What metrics can we use to measure our channels?
What features can we introduce to our mobile users?
Prioritize
Once you have assessed and reviewed your current marketing strategies, you will be able to see which new strategy will suit your company's need better. Your marketing strategy can vary due to the different market opportunities and business priorities.
Develop an Action Plan
Turn your market strategy and planning into activities and resources to attain your goals. Through gaining information from each area of the business and then setting up objectives that coordinate with the market activities, you can attain your goals.
Consider Customer Insights
Trends are always changing. So, keeping up with the market trends, as well as consumer thoughts, behavior, feeling and values is vital. There are several ways that you can gain this information to best suit the needs of your strategy.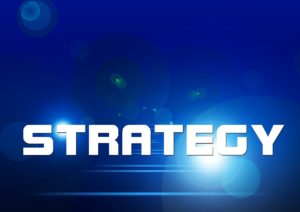 Detailed Oriented Marketing Personas
Finding ideal customers is can be a hard task for some people, which is why having marketing personas that have excellent track records can be vital to your business. They are able to find these ideal customers so that you can market to the right audience.
Understand Customer Needs
Whether its SEO, social media, email marketing, expos or cold calling, a business has several channels to share their message on. The key is to find what channel works best for them to gain customers, and invest in those channels. You can further gain information by conducting interviews and looking for information on their buying influences and any concerns they might have.
Overall
No matter how you shape your marketing strategy and planning, it's important to always have a clear, consistent, and concise platform. If possible, you can start looking into hiring a B2B marketing specialist to revamp their marketing strategy for the years to come.
If this is something you feel you might need a little help with, then by all means, contact us: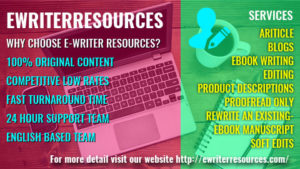 E-writer Resources Newsletter Ebook Spotlight for Week July 10th
Crockpot Cooking for 2: Easy Dump and Go!
Fix-It and Forget-It Recipes
Paperback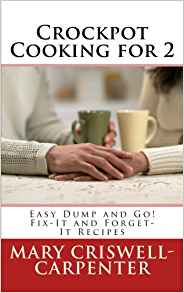 This book contains a collection of delectable dinners, and breakfasts, and more, designed with only 2 servings in mind. These 75 and a few extra recipes have been taste tested in my kitchen, ready for you to try and enjoy. You will find Appetizers Breakfast Beef Main Dishes Chicken Main Dishes Pork Main Dishes Vegetarian Main Dishes Vegetables Side Dishes Desserts Tips and Tricks These are all fix-it-and-forget-it recipes, no extra cooking, no special instructions. If you are a busy cook that wants simple meals in servings of two, this is the book for you!
About Mary Criswell-Carpenter
Mary Criswell-Carpenter writes Christian Historical Fiction in her Mail Order Bride Series, non-fiction ebooks, and historical fiction that is not romance. She has 6 books on the drawing board right now.
Mary is a voracious reader of all genres except explicit horror, and loves sunshine, God, chihuahuas, to write, to read, and quilt. She is married, has two chihuahuas, and three children, Trey, Melanie, and Steven, grown and scattered throughout the United States. She has 12 grandchildren.
She is a graduate of both Ottawa University and Saint Paul School of Theology and served as a United Methodist Pastor in the Little Rock Annual Conference and the Kansas East Annual Conference. She now resides in Mississippi in a small country town near the Tennessee River.
You can purchase this book on Amazon here,
Crockpot Cooking for 2: Easy Dump and Go! Fix-It and Forget-It Recipes
Don't forget to leave a review telling Mary Criswell-Carpenter how you liked her book. She'd love to know.
E-writer Resources Newsletter Next Spotlighted ebook,
How to Build a Moonshine Still: & Recipes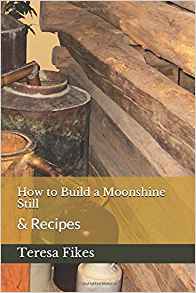 How to build a Moonshine Still is a fascinating guide for beginners, which explains the important issues involved in building an alcohol distiller. Making Moonshine for human consumption is illegal, and because of this it was traditionally made and moved about at night; hence the name Moonshine. Distillation could take place anywhere, with old car radiators and rusty buckets being used to make Moonshine Stills. This partly explains why it has a reputation for being so dangerous to make, as well as dangerous to drink!
If you are interested in learning more about the moonshine still building, then you can purchase this ebook here:
Want E-writer Resources Newsletter to Spotlight your ebook? Here is how:
We will be running a campaign for a spotlight on your published Ebook. Please send an email to us here at E-writer Resources if you would like to have your ebook spotlighted in our next newsletter.
There is a small fee of $25 for the top spotlight, $15 for the second Place spotlight, $10 for the 3rd Spotlight and $5 for the 4th Spotlight.
Please include your name, book title, url to your book, a short description of 100 words,  along with your paypal email for invoicing when you send us an email with the subject line "Spotlight My Book" in it to:
Don't have an Ebook to spotlight with us? Well, we have a fix for that too.
Order your first ebook idea written by our professional ghostwriters and receive a Spotlight in one E-writer Resources Newsletter.
Send in your order this week and receive a second week's Spotlight for 10% discount. Contact us today!
This concludes the E-writer Resources Newsletter for this week. If there is anything you would like to know more about contact us and we will do our best to cover it in a future newsletter.
Thank you and hope you have enjoyed our news.